Hi everyone! I know I haven't been doing a lot of tags lately and I'm sorry for that but I saw this one and knew it would be perfect for me to do. I love music, it's always been a passion of mine and it's always been really near and dear to my heart. I grew up in a family that has a genuine love for music. The history of it, the genres… I've always been able to connect with my family members the most through music. Music and books are two things I love the most, but I actually never put the two together. I can't listen to music while reading, and I can't really read anything while listening to music. Sooo.. when I found this book tag, I found it would be a perfect way to mix the two happily together!
---
My Jam: A song you have to listen to no matter how many times you've heard it and a book that you'll never get sick of.
Honestly? If I had to pick a song right now that I could probably listen to over and over again and never get sick of it… I'd have to pick I Believe by The Jonas Brothers. Hear me out on this one… look past the fact it's the Jonas Brothers and listen to this song. I think it's beautiful, it makes me feel good and could totally listen to it again and again. I'm always in the mood to listen to this.
For the book, it was pretty easy to pick this one. A book I'll never get sick of is While It Lasts by Abbi Glines. It is easily one of my favorites of all time and I'll never not want to eventually get around to reading it again and again.
Throwback: a song that reminds you of the cringeiest time in your life and a book you read that you would wouldn't like if you read it now.
Poker Face by Lady Gaga... cringiest song of my early middle school days lol.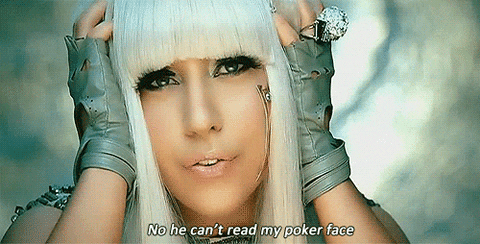 Hmmm… this is a tough one to think about. The only book that comes to mind for this one is the Maximum Ride graphic novel series… I just have a good feeling I wouldn't enjoy it as much as I once did.
Replay: A recent song that you have on repeat and a recent favorite book.
Me, Myself & I by Beyonce is my current obsession. I know, kind of late to join the party but oh my god… I really love this song!
Renegades by Marissa Meyer is one of my new favorites! I can't wait to continue on with the series.
Gets me: a song that is literally me and a book that is me in book form.
Juice by Lizzo is me… it is my anthem.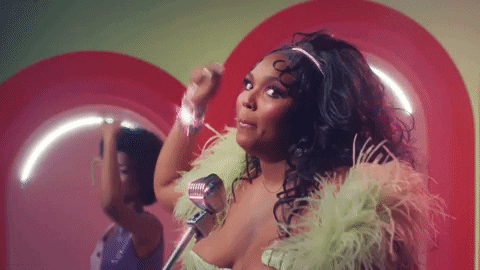 Eliza and Her Monsters is definitely a book that speaks to me. Social Anxiety rep and a lot of nerd rep.
WUT: A weird song that you liked anyways and a unique book that stuck out to you for some reason…
For the song choice I'd have to go with a song that isn't actually a real song. My pick is very specific only a few people know it. It's the song that Jan plays for the Dinner Party she has at her house that her ex-assistant Hunter wrote for her from the show The Office. So creepy but it get's stuck in my head all the time.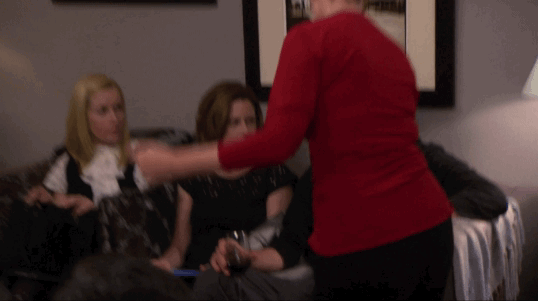 Caraval is one of the most unique books I've ever read… but one of my favorites of all time.
Let's Go: Pick your best pump up song and a book that inspires you…
Still D.R.E by Dr. Dre feat. Snoop Dogg always gets me pumped up. That simple piano going on in the background with that nice bass… it will always pump me up.
Everything, Everything will forever be the book that inspires me. It's the book that made me want to start book blogging and honestly just start to love reading again. I love it. It got me out of a dark place and really inspires me to just keep going for my goals and defy what people think I deserve rather than what I know I deserve.
Chill: Your best chill or relaxing song and a book you'd curl up with on a rainy day…
My song pick for this one would be R.E.M. by Ariana Grande. This song is written and named for the intent to get you relaxed. Try it out next time your feeling stressed.
Honestly I don't have a specific book for this.. I guess maybe a psychological messed up mystery/thriller type book.
Addicting: A guilty pleasure song and a light, trashy read you can't help but love…
My guilty pleasure song has to be Rocket by Beyonce. Listen to it and you'll find out why lol.
I wouldn't say this is exactly light… but it's trashy af and I love it. Unpopular opinion, but I love it okay?
Nostalgia: A throwback song you look back on fondly and a book you read and loved when you were young…
It's really hard to pick this song because I love so many good throwback songs… but I think Happy by Ashanti honestly is just coming to mind and it's a very good example of a throwback for me.
The Miraculous Journey of Edward Tulane will always be one of my childhood favorites. I'd honestly read it again to this day it's that good.
---