Hey everyone! I actually saw this post over on Jenna's blog, Bookmark Your Thoughts. I started to see all of the quizzes she did and I immediately got excited. I used to take quizzes online like this all of the time and once I saw this tag I knew I had to participate. This tag was created by Loretta @ The Laughing Listener, so if you do want to do this tag for yourselves definitely tag her so she can see your answers! Let's get right into it shall we?
---
Who Am I?: Farley
" There's no other character that we would more willingly follow into battle than Farley. Or follow her anywhere really! She's a natural-born leader and doesn't let anyone or anything hold her back! Congrats, with that take-charge attitude you'll be running the world some day! Rise, Red as the Dawn! "
Haven't read this series… but I know this is not my character! Definitely not me at all.
Who Am I?: Emma Carstairs & Jessamine Lovelace
"You have a reputation for being proud and vain, but there's nothing wrong with that! You can put your money where your mouth is, and your ambition coupled with your determination, passion, and skill makes you a force to be reckoned with."
Again, haven't read this series I agree with the characters after looking them up lol.
Who Am I?: Katniss Everdeen!
"You're smart, talented, and fiercely independent. You may not mean to but everyone looks up to you. Not only have you got a fiery spirit but you have a big heart — your friends and family mean the world to you. Keep on being you."
Oh hell yeah! Let's go. Ya know what's actually funny… I really am good with a bow and arrow soooo.. it was meant to be.
Who Am I?: Fred Weasley
"You're the life of the party! You never take things too seriously and can diffuse tense situations with your sense of humor. You might not be top of your class, but your creativity and wit are the reasons for your success."
To see that I'm not Hermoine basically kills me on the inside okay? Let's not discuss this any further.
Who Am I?: Azriel
"Dark, mysterious, and brooding, the shadows are at your beck and call. No one truly knows you, and that's the way you like it. Because the real Azriel, the one behind the shadows and the spies, is simply a boy who feels unworthy of everything he has been given, especially the love and devotion of his friends and a certain blond High Fae."
Ehh….. nah not me lol.
Who Am I?: Adam Parrish
"You've had a rough life, and are determined to make it better on your own terms. You are driven by your own free will, and sometimes lose sight of the big picture with your fixation on change. However, you are one of the strongest people ever, and no matter what the change brings, you will endure."
This quiz just had weird ass questions. I kind of picked random answers for this one because the questions were just so weird…
Who Am I?: Victoria
"Yeah, no one better cross you. Mess with you and it's a death sentence. You're not one to play games and are willing to do whatever it takes to reach your goals — no matter how bloody it can get. But life doesn't always have to be filled with hate! Just blood. Lots of blood."
I hate blood soooo… no. haha
Who Am I?: Cardan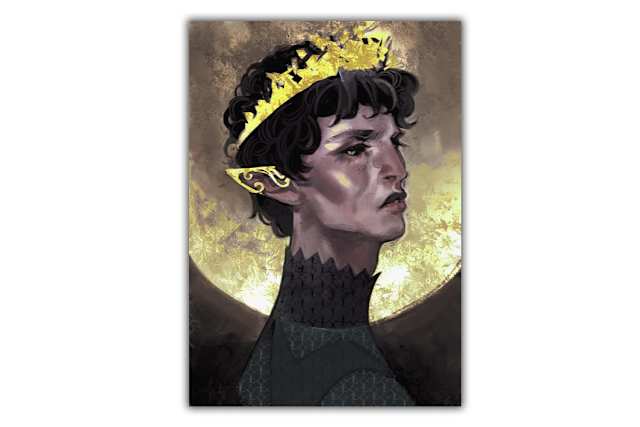 "People naturally gravitate towards you. Although you may seem ambivalent on the outside, we know you care deep down. Deep, deep, deep, deep, deep down."
Yikes. LMAO! Way to tell me I'm a horrible person guys.
Who Am I?: Scarlet
"Scarlet lives on a farm in France with her grandmother. She has curly red hair and lots of freckles and is mostly seen wearing jeans and a red sweatshirt. She is frank and abrupt, with a tendency to act first and think later. She is cautious of newcomers and takes a while to warm up to them and trust them."
I mean… kinda? Okay the more I think definitely because everyone knows me to be pretty frank with people. *shrugs*
---