Hi everyone! Wow.. it's kind of surreal writing this post honestly. A few months ago, if you asked me if I'd be coming back, I would most likely tell you no. Thankfully, I'm very happy to announce that I am indeed coming back. I think the last thing I did was a book review on Mothers Day? After that, it went downhill pretty fast.
To be technical, I've been gone since March 30th. It just happened to work out that I had posts scheduled until Mothers Day. In April I really struggled with everything going around me, and didn't even post regularly in March/April. I realized a few things with myself and could see a change, so I wanted to be open with you guys about what's been going on.
First, Corona really got to me. It unfortunately infected my great-grandmother, who after 5 weeks is still battling it, which is insane to me. It thankfully didn't reach my grandmother who is in a nursing home, but we are still crossing our fingers that it never reaches her. Honestly, not seeing family on a regular basis for me has been difficult. Going to my grandparents house every weekend was a consistent thing for me. To go suddenly to not seeing them? It definitely put me in a negative head space.
Second, the want to read was just not there. Through all of this, being home, you'd think I would want to read! But honestly, it just wasn't there for me. Between Coronavirus, the riots, working from home, not seeing family… reading was the last idea in my mind to make myself feel better.
Finally, I went through a really nasty break-up during all of this. I won't go too much into detail out of respect, but it definitely was the final straw in my decision to take a break from the blog. It pushed me to my limit, and deteriorated my mental health. My mentality was at such a low, typing was not an option. Reading wasn't an option. Talking about Disney wasn't even close to being an option.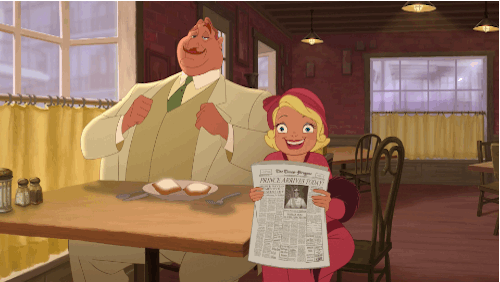 But…. I AM COMING BACK JULY 1st! I'll be doing my normal Tuesday, Wednesday, Friday, Saturday, Sunday schedule. I am so happy and excited to be coming back to something I love so much! But, there will be a few changes to the blog as well.
The first change I am making is I am adding another segment to the blog, which is my Plan with Me sections. I have loved planning for a long time, and I really love being able to show off my Planner and what I've done for the week. Every Thursday I will be writing a short post about my current week planner, what stickers I used, and also showing the final product of the previous week. These will be short posts, but something different and fun that I will love to do.
Finally, I will be leaving links at the bottom of all of my posts to donate to organizations, sign petitions and so forth to spread the awareness for the Black Lives Matter cause. I want to keep up with the momentum and the continuation of spreading awareness of this issue in the United States, and if I can try and help even in the littlest sense by sharing links at the end of every post? I can easily do that.
Well, I appreciate all of you reading through this. I love every single one of you who have supported me through this and welcomed me back with open arms. We are all in this together guys! See you July 1st!
| Twitter | Instagram | Goodreads |